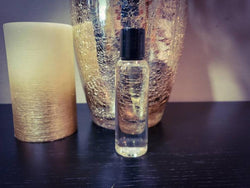 Autumn Apple Scented Home Fragrance Burning Oil ~ Diffuser Oil
SIZE: 2oz (60ml)
DESCRIPTION:
Fresh, juicy apple notes and sweet orange tones intertwine with spicy pumpkin scents, warm cinnamon, sweet clove, spicy nutmeg and fragrant ginger aromas. Creamy vanilla and the sweet nuances of caramelized sugar tonalities blend together to unite, enhance and complete this fragrant accord.
Top -Apple, orange
Middle -Spices, pumpkin, cinnamon, clove, nutmeg, ginger
Bottom -Vanilla, caramelized sugar bakery note
Fill your home or office with your favorite premium burning oil scents!!
HOW TO USE:

Choose your favorite scent, add tealight to the bottom of the oil burner. Pour 2 caps of the burning oil onto the top of the burner.
CAUTION:
Do not leave open flames and active heat units unattended and always use safely and with caution. Keep out of reach of children.
THESE OILS ARE FOR BURNING ONLY:
If you need an oil warmer please see FRAGRANCE WARMER section. Not made to wear on the skin! If you are in need of body oil, see BODY OILS section!!