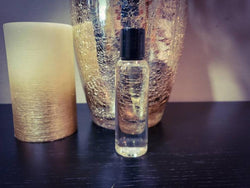 Vanilla Pineapple Scented Home Fragrance Burning Oil ~ Diffuser Oil
SIZE: 2oz (60ml)
DESCRIPTION:
Aromatic spice notes and fragrant tobacco leaves intertwine with creamy vanilla, spicy cacao, the new mown hay nuance of tonka bean and the aroma of tobacco blossoms. The sweet tonalities of dried fruits and resinous woody notes blend together to enhance and complete this fragrant accord.
HOW TO USE:

Choose your favorite scent, add tealight to the bottom of the oil burner. Pour 2 caps of the burning oil onto the top of the burner.
CAUTION:
Do not leave open flames and active heat units unattended and always use safely and with caution. Keep out of reach of children.
THESE OILS ARE FOR BURNING ONLY:
If you need an oil warmer please see FRAGRANCE WARMER section. Not made to wear on the skin! If you are in need of body oil, see BODY OILS section!!